Use-Inspired Research Co-Created With Partner Organizations
Cornell Atkinson brings together experts and innovators to deliver large-scale, long-term sustainability solutions. Through the Innovation for Impact Fund (IIF), we support basic and applied research with a clear pathway to impact and an emphasis on actionable, short-term results.
IIF issues calls-for-proposals that are designed with our partners—leading players in practice, policy, and products—to jointly develop and test evidence-based solutions to some of the world's more intractable sustainability problems. Successful IIF projects create interdisciplinary teams with both Cornell and external partners, demonstrate new concepts, pilot applications of scientific discoveries, and implement real-world practices that can shape development policy or programming, develop tools, and build research and development capacity.
IIF Projects:
The Environmental Defense Fund
The EDF-Cornell Atkinson partnership aims to accelerate problem-solving research relevant to national and international policy discussions and catalyze the rapid integration of new research into effective policy, addressing urgent environmental and public health challenges.
Investigating the Financial Impact of Extreme Weather on Midwestern Farmers over Time and by Farming System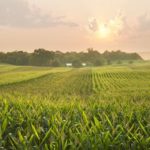 Researchers will quantify the effect of variable weather and climate change on farm financial performance, using long-term local data from the Kansas Farm Management Association. The resulting analysis will inform the risk that agricultural lenders face from climate change and the role of lenders in supporting a transition to more resilient farming practices and systems. The researchers plan to engage agricultural lenders for feedback on their analysis in a conference panel on climate change and agricultural financial risk.
Cornell Investigators: Ariel Ortiz-Bobea, Dyson School
EDF Investigators: Maggie Monast, Director of Working Lands; Vincent Gauthier; Dave McLaughlin, Economist
Other: Jenny Ifft, Kansas State University
Addressing Equity in the Army Corps Cost-benefit Analysis Methodology for Flood Protection Infrastructure
This research project will provide evidence on and solutions to the inequity created by applying a strict cost-benefit analysis in the provision of federal flood protection infrastructure. Environmental justice communities–communities with high-flood risk, increased vulnerability, and whose populations are often predominantly Black, Indigenous, and people of color (BIPOC)—tend to have lower property values that are less likely to justify recovery costs within this strict application of a cost-benefit analysis framework. This project aims to protect some of our country's most vulnerable residents and communities from the increasing risk of flooding. Research partners will convene a workshop with community leaders and academics to develop a revised cost-benefit analysis methodology that incorporates equity into federal flood protection programs.
Cornell Investigators: Todd Gerarden, Dyson School
EDF Investigators: Dave McLaughlin, Economist
Capturing Young Children's Comprehension and Emotional Reponses to Climate Change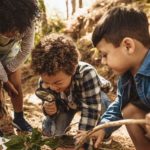 Researchers will examine attitudes and behaviors among young children regarding global climate change (GCC), to assess their understanding and how it makes them feel. The researchers will then develop GCC curriculum guidelines for early childhood educators, in collaboration with Mom's Clean Air Force and Co-Operative Extension – 4-H. These guidelines will describe what aspects of GCC young children can comprehend and how they respond emotionally to GCC.
Cornell Investigator: Gary Evans, Design and Environmental Analysis
EDF Investigator: Elizabeth Brandt Regional Field Manager, Mom's Clean Air Force; Rainer Romero
Institutional Investments in Tropical Forest Conservation and Restoration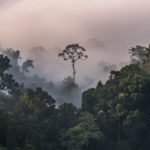 This research project will focus on exploring new financing models that might motivate institutional investors to mobilize capital for tropical forest conservation and restoration. Although tropical forests offer great ecological and economic value, far too little funding is being delivered to protect and restore them. Institutional investors such as pension funds and insurance companies are increasingly paying attention to the environmental impact of their investments. Outcomes from this research could play a critical role in closing this funding gap.
Cornell Investigators: John Tobin-de la Puente, Dyson School
EDF Investigators: Ruben Lubowski, Chief Natural Resource Economist
Hotspots of Nitrogen Loss in River Basins
Researchers will examine nitrogen runoff in the watersheds of both the Upper Mississippi River Basin and the Chesapeake Bay. Nitrogen is a vital nutrient for agricultural production, but nitrogen runoff from agricultural systems creates an array of environmental problems. The researchers hope to identify hotspots of nitrogen loss, which are disproportionally contributing to water quality problems. By mapping the distribution of these hotspots, the researchers will be able to pinpoint areas where improvements to agricultural management can deliver the greatest environmental benefit.
Cornell Investigator: Robert Howarth, Ecology and Evolutionary Biology
EDF Investigator: Eileen McLellan, Lead Sr. Scientist; Alison Eagle, Sustainable Agriculture Program Scientist
The Nature Conservancy
The Cornell Atkinson-TNC collaboration pairs Cornell faculty researchers with TNC experts around the globe. This program follows an earlier postdoc fellowship with TNC, as well as a number of ongoing campus partnerships, and was made possible by shared financial support from both institutions and a generous gift by Rebecca and Jim Morgan, both Class of 1960.
Strategies for Climate-Ready Fishing Communities: Optimal Fishing Portfolios for Changing Ocean Ecosystems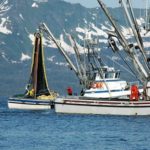 Climate change is shifting where marine species can live, particularly in high latitude oceans. As a result, fishing communities face increasing threats to their economies and cultural heritage while they also risk losing fishing access under changing marine management. How can communities maintain access to commercial fishing resources in the face of climate-driven ocean changes? Focusing on Alaskan fisheries, this team will seek to assess the amount of climate risk facing fishing communities, identify balanced community fishing rights portfolios that are responsive to climate-driven fishery changes, and create innovative finance opportunities to support climate adaptation strategies for fishing communities. The project will integrate ongoing conservation finance efforts at Cornell and TNC, in hopes of attracting capital for community-based lending programs to assist fishing communities with climate adaptation.
Cornell Investigators: Suresh Sethi, Natural Resources; Alex Flecker, Ecology and Evolutionary Biology; Carla Gomes, Computer Science; John Tobin-de la Puente, Dyson School
TNC Investigators: Adrianna Muir, TNC Alaska; Kate Kauer, TNC California; Rich Bell, TNC North America
Assessing Progress and Barriers to Ecological Restoration of State Property Buyout Programs
Nationwide, more than 13 million homes are located in floodplains and 2.5 million properties will likely be chronically inundated by 2100. After each disaster, pundits debate whether communities should "give parcels back to Mother Nature," as Governor Cuomo said after Hurricane Sandy. Over the last decade, several states have developed buyout programs, but no studies have systematically compared and analyzed them. This team will study programs in five states (New York, New Jersey, Florida, Texas, and Washington) that have created buyout programs which are promising from community and ecological health perspectives. They will then work with state program officers, TNC staff, and Cornell faculty and students to jointly identify specific research goals, concerns, data needs, case study sites, and research outputs, enhancing the likelihood of success.
Cornell Investigators: Linda Shi, City and Regional Planning; Amelia Greiner Safi, Master of Public Health Program; Rebecca Morgenstern-Brenner Cornell Institute for Public Affairs, Jamie Vanucchi, Landscape Architecture
TNC Investigators: Anna Brown, TNC North America Climate Adaptation Lead; Christine Shepard, TNC Director of Science; Marci Bortman, NY Director of Climate Adaptation
Soil Health Assessment, Management, and Policy to Support Sustainable Land Management in China
Compared to the United States, China has much less agricultural land, by area. China's grand challenge is to sustainably feed more than 1/6th of the world's population on less than 1/14th of the world's arable land area, while resources diminish and the climate changes. In order to ensure future food, water, and energy security, the health of China's soils must be improved. Soil assessment methods in China currently focus on production-oriented management, rather than sustainable ecosystem services. Cornell University is a pioneer in soil health education, research programs, and methodologies for soil health assessment. This team proposes to adapt the Cornell framework for Chinese production environments, which will be essential for the holistic assessment of soil functioning, identification of sustainable management solutions, prioritizing TNC program efforts, and informing policy for different stakeholders.
Cornell Investigators: Harold van Es, Soil and Crop Sciences; Rebecca Schneider, Natural Resources; Joseph Amsili, Cornell Cooperative Extension
TNC Investigators: Yi Ling, TNC China Program; Nan Zang, TNC China Program; Junling Zhang, China Agricultural University